Sub Aqua Imaging - SAIS
San Diego, California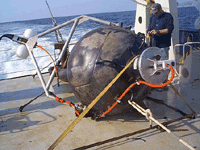 Welcome to the SubAqua Imaging Systems (SAIS) website.
About Us
SubAqua Imaging Systems celebrated 17 years of operation in 2023. Founded by Ronan Gray in October of 2006, the company designs and manufactures underwater cameras, lighting, wipers, pan and tilt units and all the supporting equipment required to put cameras in the water.
We are a collection of engineers with many years of mechanical, electrical and software design experience in the marine industry. We all share a commitment to excellence and pride in our work that is reflected in the products that we design.
One particular focus and special expertise of SAIS is in Ethernet systems and components that enable the live streaming of underwater video using IP cameras and IP controlled lighting, wipers and positioning units from anywhere in the world. These components are also used as components in machine vision and autonomous systems where control of the camera and lighting is achieved via HTTP command.
We are located in San Diego, California the world's most active hub in the Blue Economy and the marine technology industry with numerous manufacturers of underwater products such as cables, connectors, cameras, lights and sensors all located here. The expertise, technical facilities and technical resources available in San Diego for producing underwater products are unmatched anywhere in the world.

Our Approach
SAIS strives to design the most robust solutions at the best value for our customers. Our products are designed, fabricated and assembled in-house in California, USA by SAIS engineers, machinists and technicians. Every device is tested to its rated depth in our in-house pressure testing facility before shipment.
Capabilities
SubAqua Imaging Systems designs and manufactures cameras and lights for use underwater, however, our abilities extend to anything that needs to be placed underwater in a secure and robust housing.
As a small firm, SAIS is uniquely positioned to meet the needs of many scientists, engineers and professionals in the marine industry. By keeping our size small and our overhead low, SAIS is able to offer a variety of specialized design services for custom items that are needed in small or limited quantities. There are many times when larger firms cannot or will not tackle exactly these types of small projects that are so prevalent in this industry.
Custom projects have included, general purpose housings, ROV components, Ethernet switches and router junction boxes, temperature sensors, heart rate monitors for marine mammals and topside recording and live-streaming stations.

Full Machine Shop in-house
Expertise in the design and manufacture of submersible products
Expertise in Ethernet components, networks, live-streaming and IP
Installation and Deployment of Imaging Systems in the Marine Environment
Thank you for visiting our site and we look forward to hearing from you.
Contact us today with your design needs for underwater equipment.
For more Information:
Tel:+858 414 0383 - San Diego, USA
info@subaquaimaging.com
Contact Us Here >>>
Latest News:
NEW PRODUCT : WIPER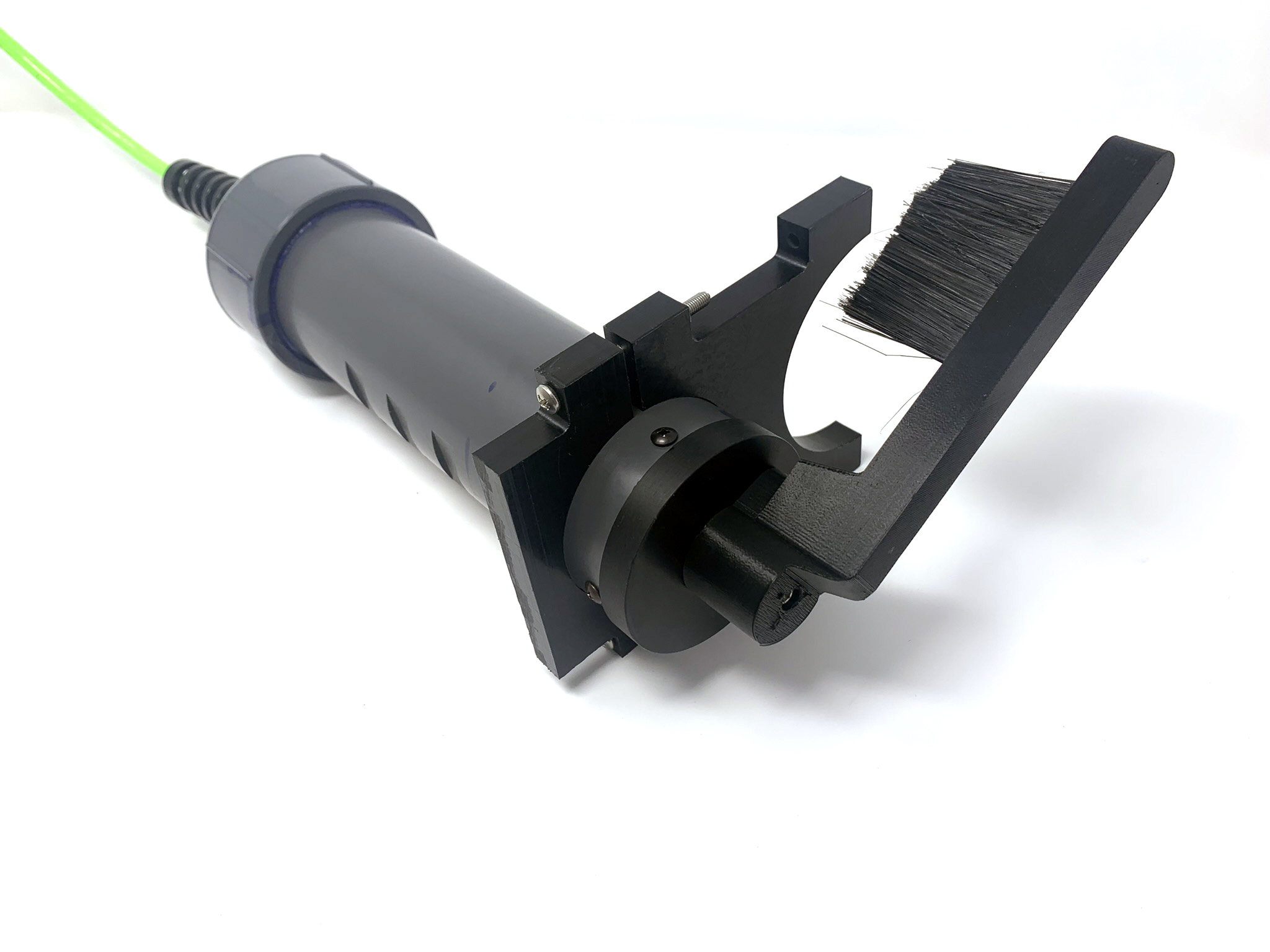 SubAqua Imaging Systems is pleased to announce a new product. The SAIS Wiper is a rugged underwater Ethernet controlled flat surface wiper used to prevent biofouling . The wiper can be programmed optional from its built in Ethernet interface to complete wipes of different sweep angles on a set schedule. The system, can be powered using Power over Ethernet (PoE) or 12 VDC from an auxillary source. The external components are all plastic (except for one bolt on the wiper arm) to provide the most rugged and corrosion resistant exterior possible.

Click here to learn more about the SAIS Wiper >>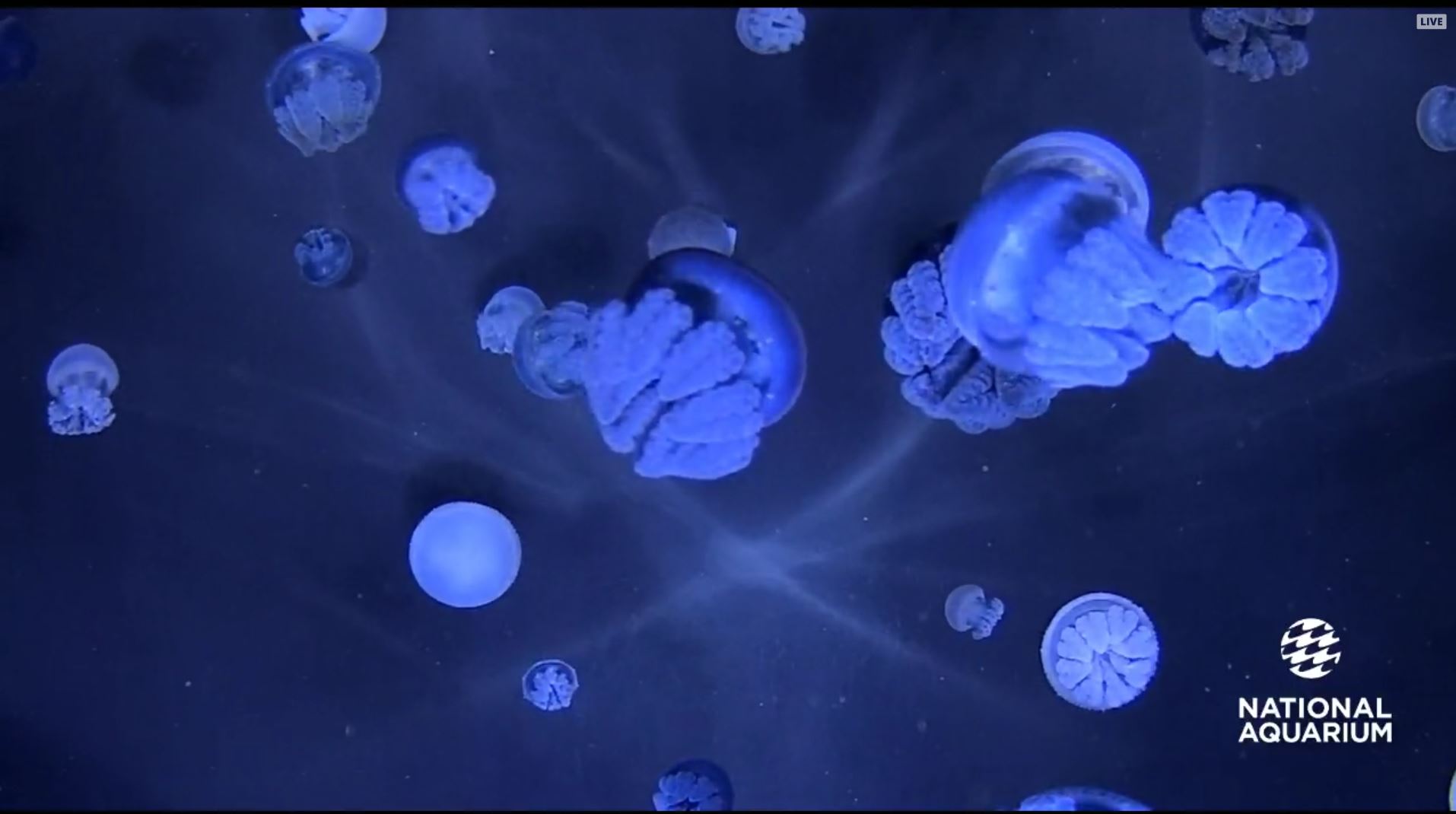 Contact Us
Phone:
+858 414 0383 - San Diego, USA

Email:
info@subaquaimaging.com